Hey All,
I didn't know where to post this. I thought roughfish was as close as it gets. An International forum would work great here.
I finally got to go fishing after a month of adjusting and settling in here. I made a friend here in Laos that likes fishing as much as me. We hit it off and made plans to go to the large reservoir one hour north of where I live in the Capitol of Vientianne. The name of the lake is Nahm Ngum which is about the size of Mille Lacs Lake except it is dotted with many islands. I was amazed and pleasantly surprised by the remoteness of this water. There has probably been very few foreigners who have been able to fish it like I was able to. We saw very few boats on the lake when we were fishing.
This lake is amazingly beautiful. I was awestruck by its beauty and seclusion. I never thought this cool place existed. Not much info can be found about this place even online.
The target species was the, "Hampala Barb" Its Scientific Name is: Hampala macrolepidota and in Thai is known as, "Pla Kasoop Keed." There is another species very similar called, "Pla Kasoop Juud," which we caught also. The "Keed" is a much bigger species.
This structure was built before the dam was built.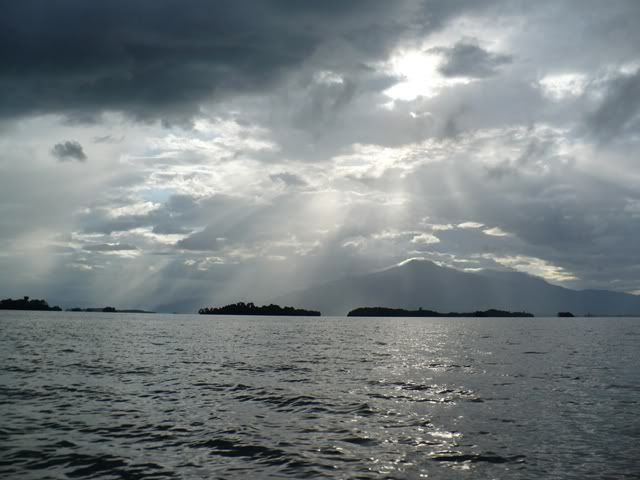 Morning on Nahm Ngum.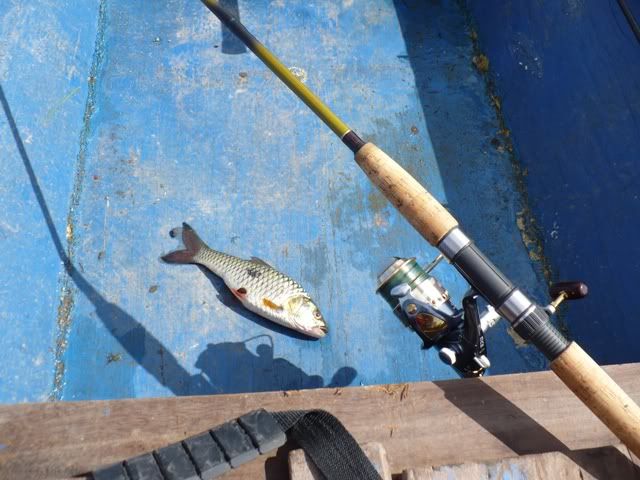 This is the smaller "Pla Kasoop Juud" which I have caught before.
My friend Lan with a nice "Keed."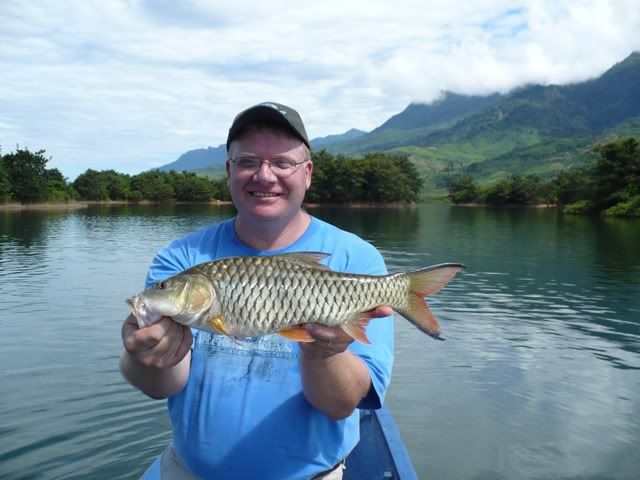 I finally got my new life-lister; the "Pla Kasoop Keed."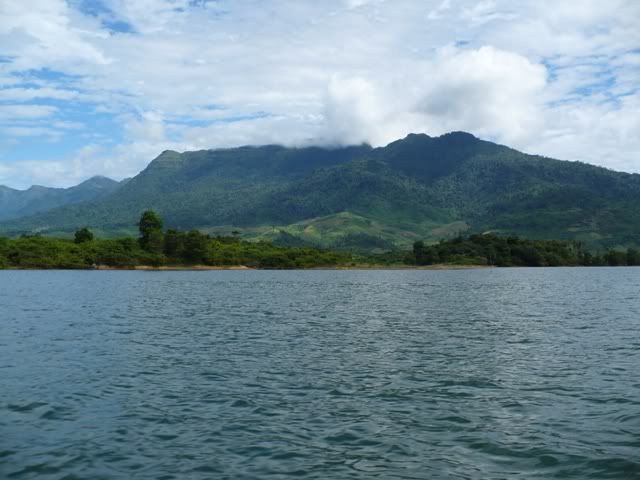 Mountains surround this beautiful Lake.
Lan's brother-in-law, who owned the boat.
We fished weed and brush structures like this.
Notice the lone wisker at the corner of the mouth.
This was the big one of the day. I was told it was a trophy by Lao standards. It went 22″ and about 5 lbs.
These fish have a unique gold color to them. I have never seen such big scales before.
We ended the day with 17. 8 were "Keed" and 9 were "Juud."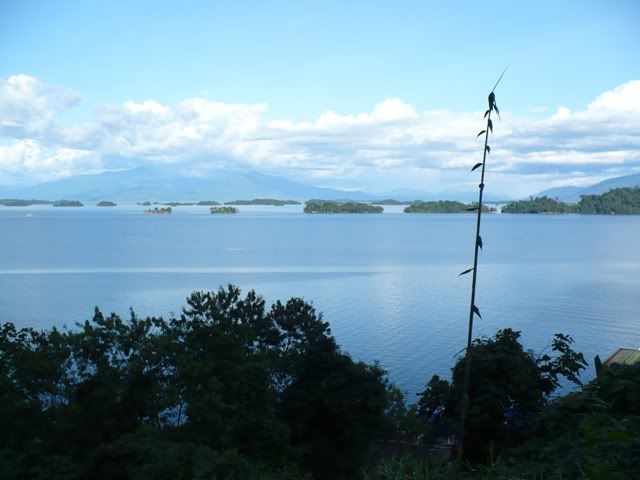 Overall, this ranks real high in my fishing experiences. I have learned an incredible amount about international fishing and culture. These fish were very aggressive and were all caught on silver and gold spoons. They are very sporty much like fishing for bass or northern. When they hit, it's like a ton of bricks. I am looking forward to my next outing up there and I am glad to have the opportunity. I am truly a blessed man!