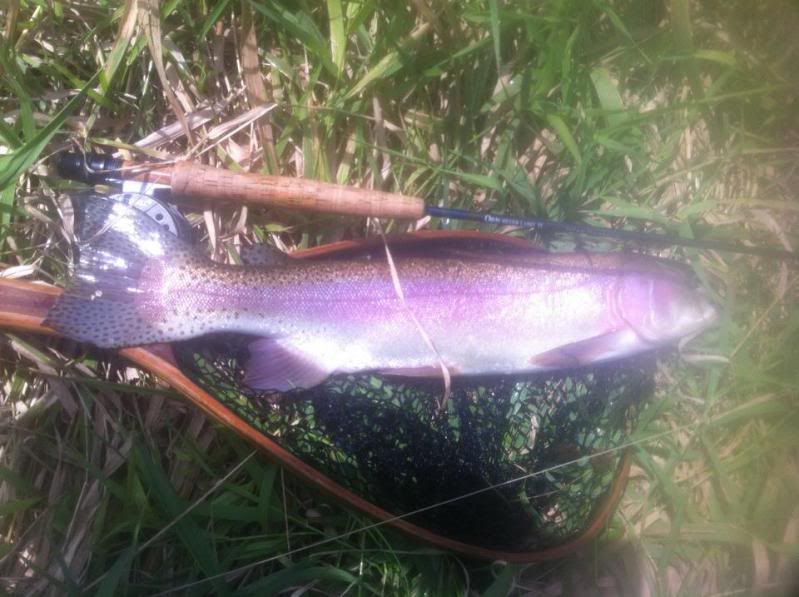 Buddy Al Macey caught these two this afternoon in the bright sunlight
Both on the black wooly bugger with the gold ribbing. Cellphones in bright sunlight don't mesh well.
Al and I fished this morning. We caught a couple dozen browns. Nothing was over 15 inches. My Hall Pass expired at noon and I pointed Al at the trout above.